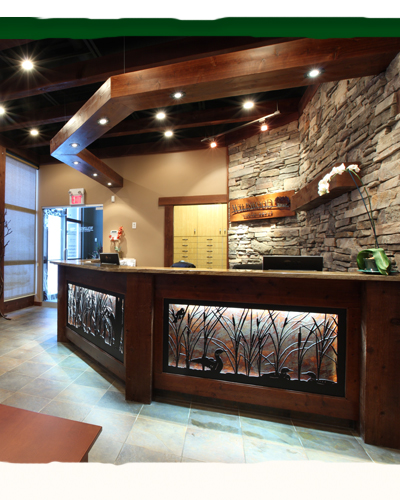 8:30am-5:00pm
By appointment only

Phone: 204-775-0349
1144 Pembina Hwy
Winnipeg, Manitoba
Canada
R3T 2A2
Located beside Starbucks,
just South of Point Road.

Shared parking with Starbucks
and Shoppers Drug Mart
Dentists
Patients always have a choice on which dentist or hygienist
they see for treatment.
Whether the patient prefers one specific dentist or hygienist for their care, or the choice is made based on appointment availability and convenience; it is ultimately the patients' decision. All of our staff will work together to maintain treatment continuity when patients book their appointments.
Dentists:
David Stackiw
DMD
Graduated 1991
from University of Manitoba
Wendy Stasiuk
DMD
Graduated 1992
from University of Manitoba
Susan Geddes
DMD
Graduated 1992
from University of Manitoba
Reem Atout
BDS, DDS, MS, FRCDC Perio., Dip. American Academy of Periodontology
Graduated from University of Alabama 2009
Charlene Solomon
BChD, MScDent, MChD, FRCD (CA)
Graduated from the University of the Western Cape, South Africa in 1991.
Masters degree in Prosthodontics from the University of the Western Cape, South Africa in 2001.
Achieved Canadian Prosthodontic Board Certification in 2013.
Hygienists:
Annette
Ashleigh
Kim
Kylee
Assistants:
Kerry
Kelly
Lisa
Shelley
Receptionists:
Cheryl
Terri
Emily